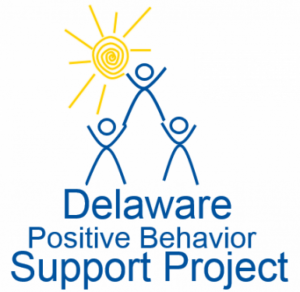 This webinar is being presented by Project DelAWARE (a DOE, DSCYF, and DE-PBS partnership). Presenters, Sandra Syglowski (Project DelAWARE/DSCYF) and Kiera McGillivray (Children & Families First) will be providing support to school counselors and psychologists by sharing practical ideas and easy-to-implement strategies to maximize skills while building and maintaining relationships with students in both the individual and group setting.
Interested in credit for participating in these webinars asynchronously? Sign up for PDMS Course #30119 in Schoology and complete the survey. If you do not need PDMS credit, feel free to just use the resources on this page.
Questions? Reach out to Niki Kendall
---
Webinar Resources:
Virtual Crisis Response Google Doc This document includes several resources to prepare school counselors to respond to a crisis during virtual learning. Resources include example policies related to responding to crises as well as information about telehealth and video conferencing. In addition to resources intended for school counselors, there are activities for students, resources for families, and support for staff included.
Ethics and Limitations of Telemental Health – Webinar Registration for 10/22 Event This is a link to register for an upcoming webinar on "The Ethics and Limitations of Telemental Health" presented by Dr. Andrew J. McLean, MD, MPH and the Northeast South Dakota Area Health Education Center (AHEC). The event will take place October 22, 2020 11:00am – 12:00pm US/Mountain Time (1:00pm – 2pm EST). Registration is free and the deadline to register is October 22.
National Center for School Mental Health: COVID-19 Resources for School Personnel Related to Policy, Skills, and Technology (includes a link to a Telemental Health 101 Webinar) This resource houses many helpful links to further information for supporting school staff and administrators, wellness and mental health, and technology to support mental health during the COVID-19 pandemic. At the bottom of the page, there is a recording to a 47-minute Telemental Health 101 Webinar training hosted by Jennifer Cox, LCSW-C, Director of the University of Maryland School Mental Health Program.
School Counseling in an Online World (ASCA) This 37-minute webinar presented by Barron Whited and the American School Counselor Association discusses methods for school counseling in an online setting. It includes guidance and resources on virtual academic counseling, crisis intervention, personal and group counseling, and guidance lessons
Student Welfare in a Virtual World (ASCA) This 58-minute webinar presented by the American School Counselor Association discusses best practices for how to support students virtually. The webinar provides guidance on identifying potential safety risks and several scenarios to discuss. Several resources and strategies for supporting students identified as at-risk are also provided.
Counseling Today Article: This article discusses the experiences of one counselor who worked at a fully online school. It highlights some of the benefits, such as unique ways to connect with students and their families. It also addresses some common challenges students and counselors face school is completely remote
https://www.nasponline.org/resources-and-publications/resources-and-podcasts/covid-19-resource-center This is the National Association of School Psychologists' COVID resource center page. There are several resources for families and educators in the topics relating to return to school, service delivery and special education, crisis response, and mental health.
Mental Health Delta Division of Family Practice Interactive Games Website: Browse this website for a variety of useful mental health resources including interactive games for families and counselors on a variety of topics ranging from self-esteem to social media.
CBITS Remote Delivery of Group-Based Trauma Interventions: An overview from the developers of CBITS outlining considerations for delivering group based trauma interventions remotely.
Sesame Street in Communities: A variety of free resources are available from Sesame Stress. Here you will find professional development, webinars, and activities to support SEL with your youngest students.
Telemental Health Tip Sheets Virtual Group Therapy: The Community Technical Assistance Center of New York has created this nice set of concrete tips and associated resources to provide remote virtual group therapy
About our Presenters:
| | |
| --- | --- |
| | Kiera McGillivray is a Licensed Marriage and Family Therapist, and the program manager for the Cognitive Behavioral Intervention for Trauma in Schools (CBITS) and Bounce Back program at Children & Families First. Kiera McGillivray is trained in several trauma focused modalities, and is published in internationally peer-reviewed journals on the topics of trauma and children. Kiera McGillivray is also an adjunct instructor with the University of Nevada, Las Vegas, teaching on the subject of contemporary families. She has presented to military personnel, fellow therapists, and educators on trauma-informed care and education, toxic stress and Post-traumatic Stress Disorder, self-care, and ethics. |
| | |
| --- | --- |
| | Sandi Syglowski is a Licensed Social Worker and a Pennsylvania native. She earned her Bachelor's Degree in Child Development and Child Care from the University of Pittsburgh and a Master's in Social Work from the University of Pennsylvania. Sandi has dedicated the majority of her career to providing direct services to children and families in a variety of settings including school, home, and the community with a focus in several areas including trauma, substance abuse, child protective services, and juvenile justice. She has served as a Program Manager for various community prevention programs in the social service and educational arena as well as for a Fortune 500 healthcare company. She currently serves as the Project Co-Coordinator for Project DelAWARE through DSCYF. |